Between long days at the office and a home full of kids and pets, it can be hard to set aside time for your health. If a busy schedule is keeping you from visiting our Grand Rapids storefront, it's no big deal. We can come to you! At Vivid IV Health, we offer mobile IV therapy services to Ada, Cascade, Rockford, East Grand Rapids, and surrounding areas.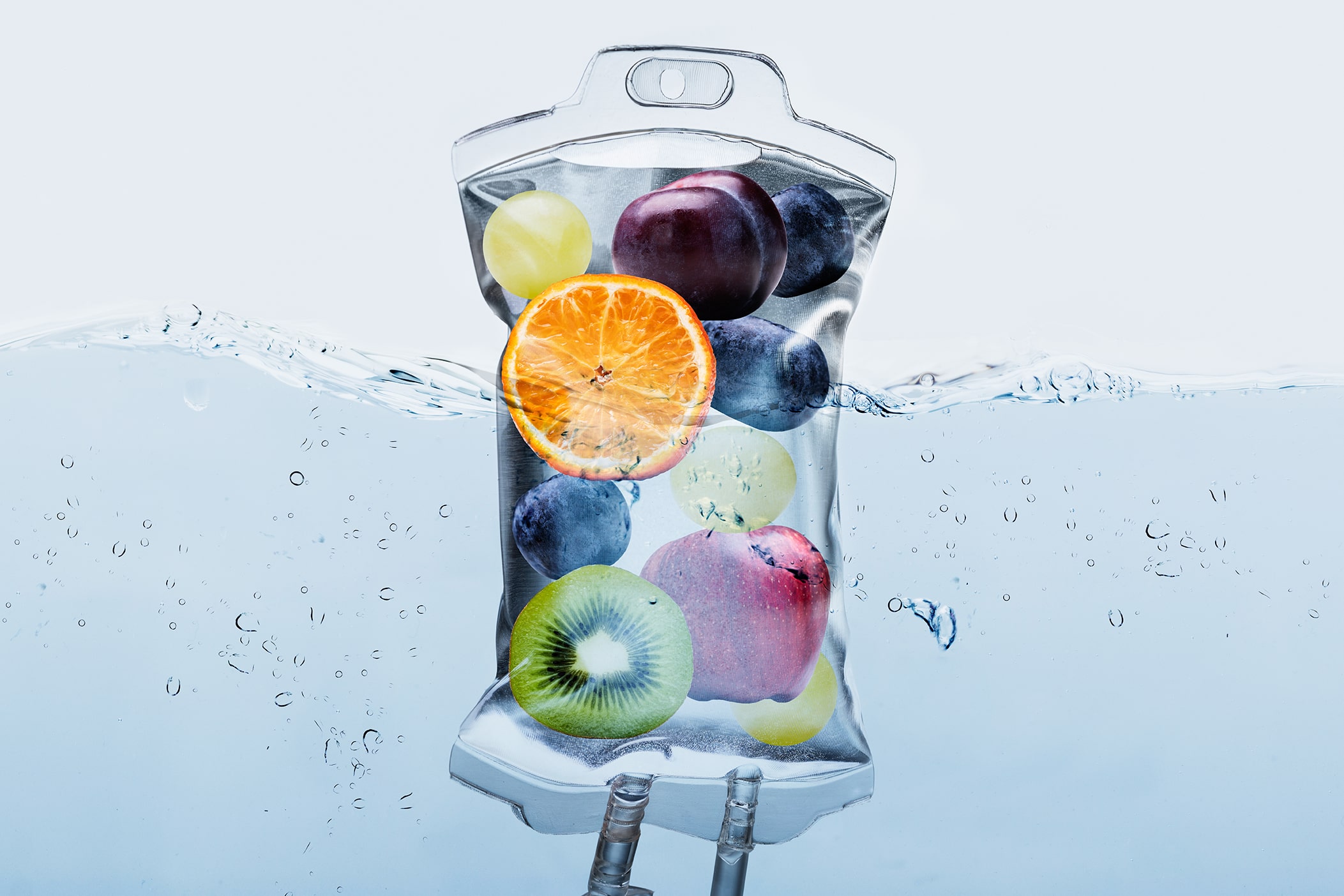 What is mobile IV therapy?

 
Mobile IV Therapy is the practice where one of our experienced, licensed Registered Nurses or providers travels to your home, hotel, office, convention center or wherever you may be, to administer our IV therapies (excluding NAD+) and/or booster shots. 
How does mobile IV Therapy work?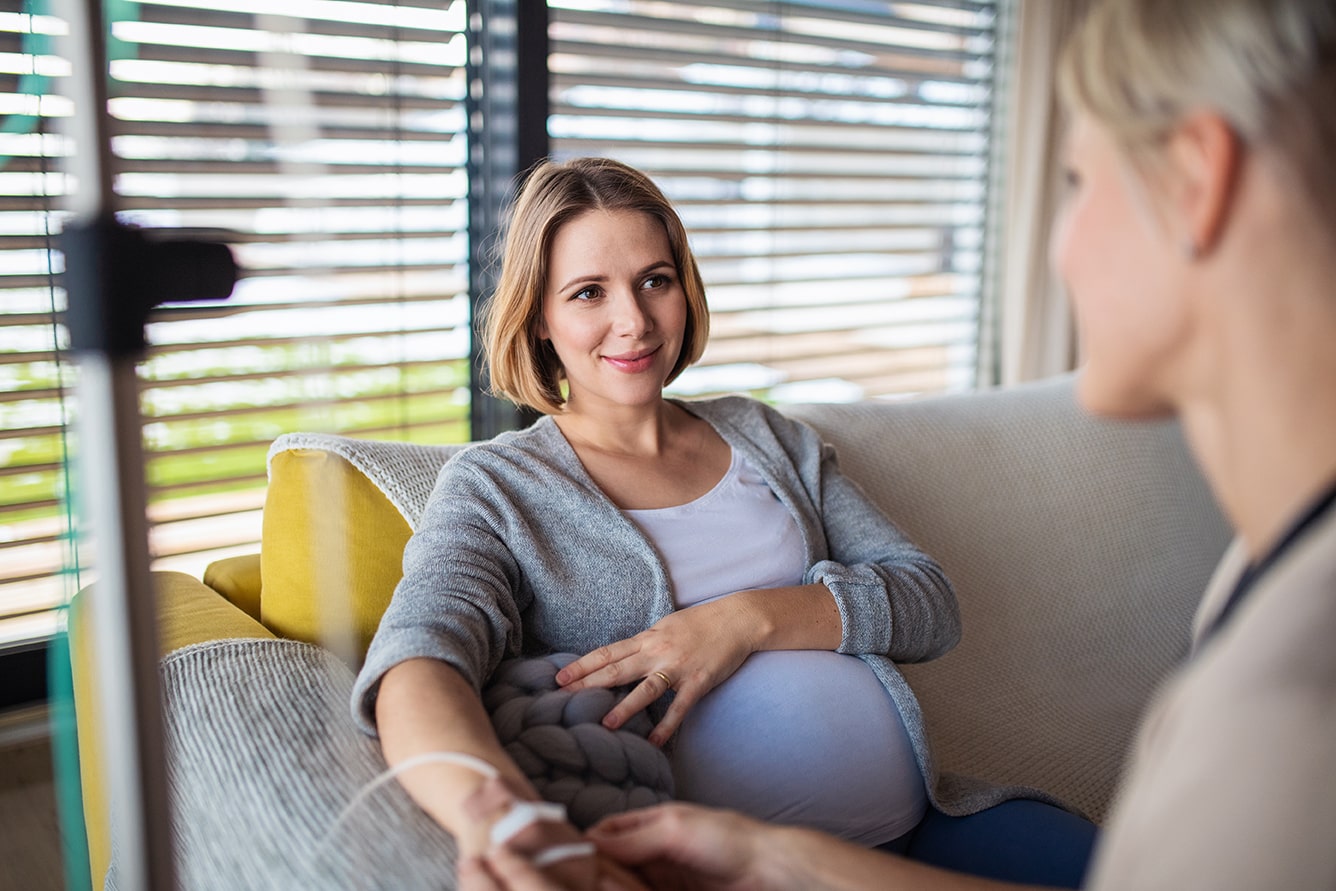 Call 616-350-9123 to confirm availability and to book your mobile IV visit. 

Fill out consent and intake forms that will be emailed to you, prior to your scheduled visit. 

Designate a comfortable space to receive IV therapy and/or booster shots. We will bring the IV poles and necessary supplies based on your requested services.

Be there to greet us when we arrive. 

It's as simple as that! 
What does mobile IV therapy cost?

 
Please note – a minimum of $200 is required for a mobile IV service.
The cost for the IV drips and booster shots is the same as if you were in the clinic, with A $50 mobile service fee (with a $200 minimum) which will be applied to each client.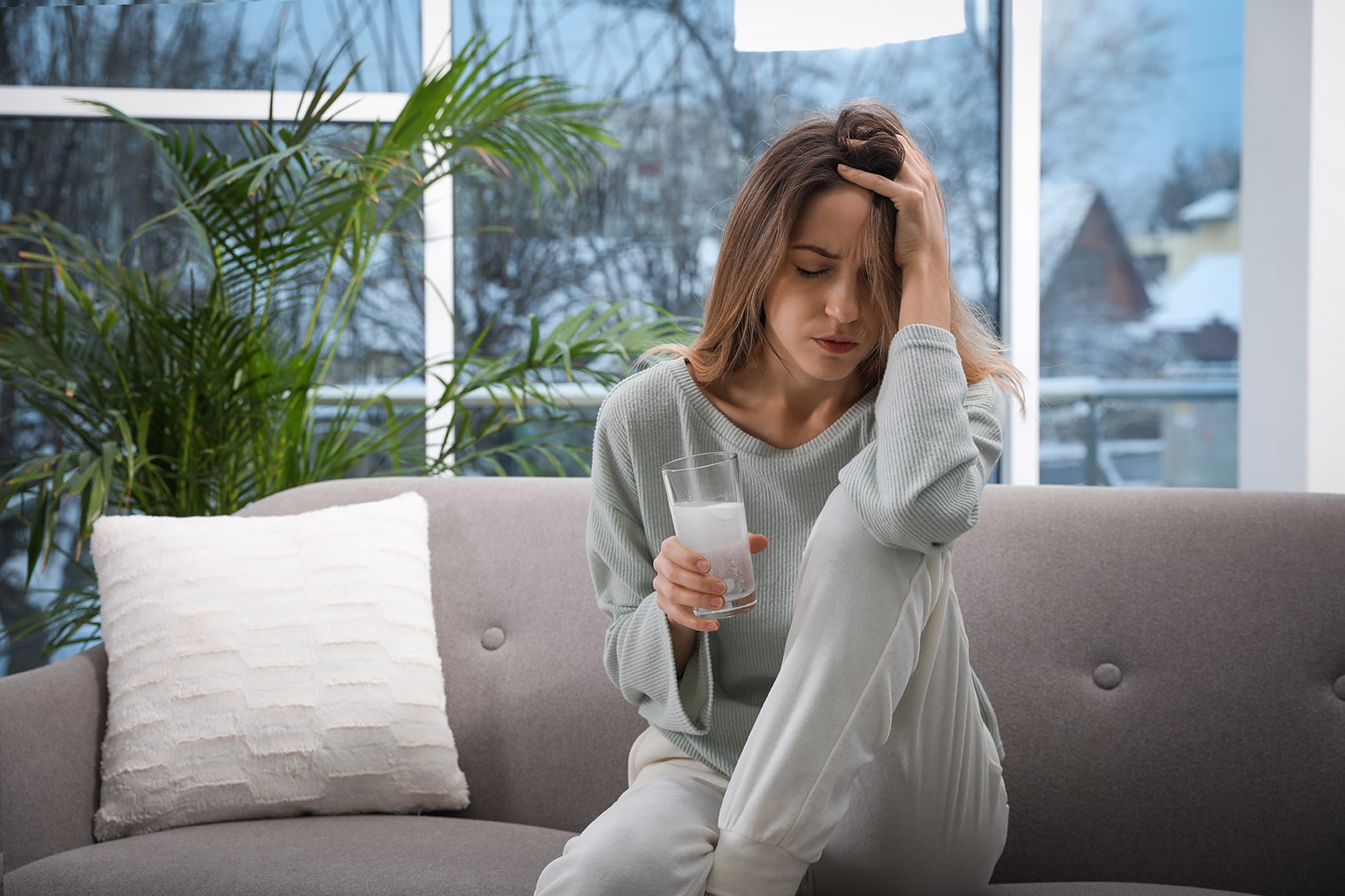 Most common reasons for mobile IV Therapy:
Migraines 

 

Jet lag 

 

Pregnancy symptoms 

 

Corporate events 

 

Seasonal allergies 

 

Anxiety
Hangovers 

 

Non-COVID related illnesses 

 

Extreme Fatigue 

 

Depression 

 

…and more!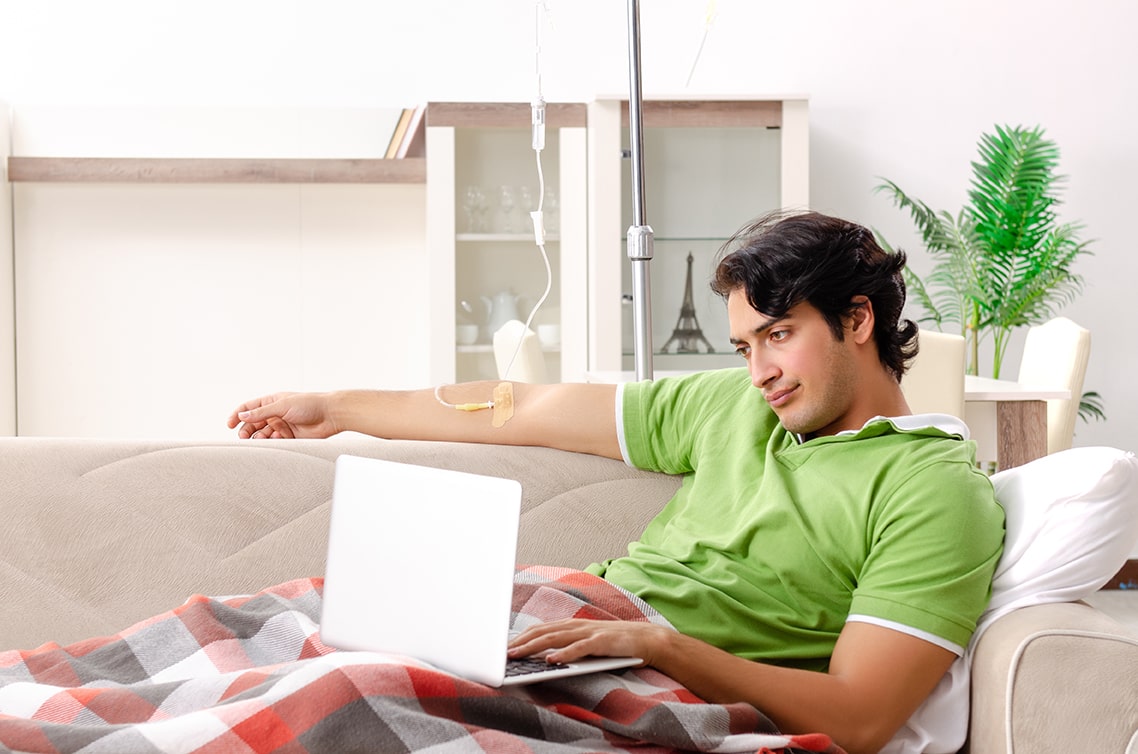 How far does Vivid IV Health travel to provide mobile IV therapy?

 
Great question! We provide mobile IV services to Grand Rapids and most of the greater Grand Rapids' areas. Additional travel fees may be applied if the distance is greater than 20 miles from our storefront. We are open to traveling outside of the greater Grand Rapids area with a couple of weeks' notice and a minimum client count of five or more.
Is there a cancelation policy?

 
Because the IV cocktails are premade prior to your appointment, we require at least a two-hour cancelation notice prior to your scheduled mobile IV appointment. If a cancellation happens within two hours or there is a no-show, a $50 charge per client will be applied.