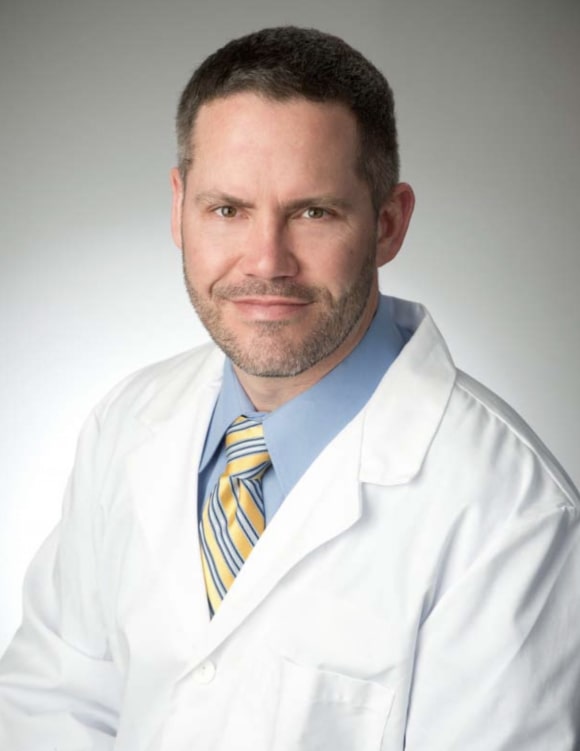 Dr. William Bray, MD
Medical Director
Dr. Bray's almost 30 years of service in the medical field began in his hometown of St. Louis, Missouri. In 1993, Dr. Bray graduated from Saint Louis University with a bachelor's degree in Biology. His journey continued at the American University of the Caribbean School of Medicine, where he received his MD in 2001.
His time in Missouri also included years of military service. Dr. Bray is a retired Captain in the U.S. Army Reserve. He served as Company Headquarters Commander of Surgical Unit, 21st General Hospital, in St Louis.
In 2006, Dr. Bray completed his anesthesia residency. He's a practiced Board-certified Anesthesiologist and has been a partner at Anesthesia Practice Consultants providing anesthesia services at multiple hospitals and surgical centers in the Grand Rapids, Michigan area for over 15 years.
While medicine is Dr. Bray's passion, he takes immense pride in his accomplishments outside of the medical field. He and his wife and their three children (two sons and one daughter) now live in the Ada, MI area. They're joined by Sully, a five-year-old golden retriever, and Bella, a six-month-old cat.
As a devoted 80s music fan, Dr. Bray's favorite artists are non-other than Billy Joel and U2. One of his favorite memories is seeing Billy Joel and Elton John perform live on their 'Face to Face' Tour in 2009. His other hobbies include boating, water sports, golfing, fishing, and traveling. His favorite vacation spots are Hawaii and any Caribbean destination. He is also an avid St. Louis Cardinals and St. Louis Blues fan!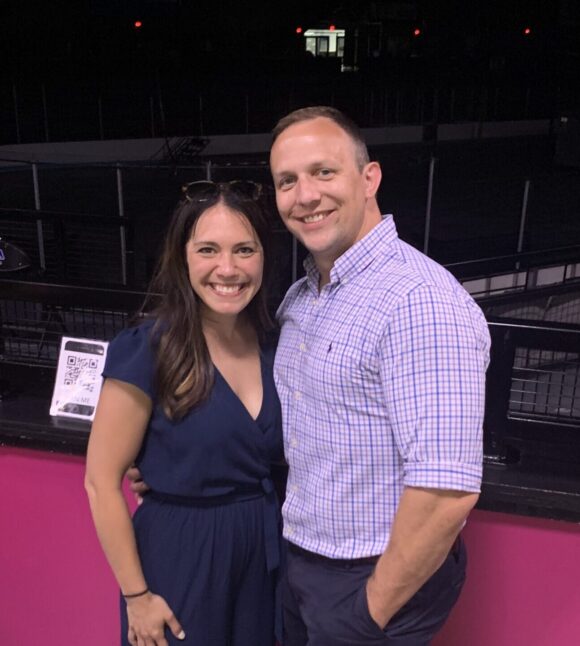 Michael Balk, MSN, APRN, FNP-C
Vivid IV Health Co-owner
Born and raised in Grand Rapids, Michigan, Michael Balk is a Certified Family Nurse Practitioner and co-owner of Vivid IV Health alongside his wife Amy.
Mike began his medical journey in 2005 when he attended Great Lakes EMS Academy and became an EMT and eventually a Paramedic. He returned to school to become a Registered Nurse (RN). During this time, Mike continued his work in the field as a patient care assistant. Following that, he worked as an RN for 11 years at a hospital in his hometown of Grand Rapids.
Continuing his schooling, Mike soon earned his Bachelor of Science in Nursing degree (BSN), and, in 2020, worked his way to a Master of Science in Nursing (MSN) and the title of Nurse Practitioner at Davenport University.
Balk's accreditations include:
IV Nutrition Therapy Certification

Medical Weight Loss Certification
AANP (American Association of Nurse Practitioners)
ACLS (Advanced Cardiac Life Support)
BLS (Basic Life Support)
Before opening his own health and wellness clinic, Mike was working for a private practice specializing in surgical and medical weight loss. During this time he helped manage and facilitate treatments for nutritional and vitamin deficiencies, in addition to assisting patients in meeting their individualized weight loss goals. This experience gave him insite on the needs and benefits of IV/hydration therapy services.
Mike and Amy share a passion for health and nutrition, and both aim to live an active lifestyle. Their love of wellness jump-started their need to bring forth a practice that would help enrich people's lives, especially those in their own community.
Outside of the medical world, Mike enjoys spending time with his family, including his two-year-old son and Bernedoodle named Moose. His favorite sports are football and hockey, which he enjoys watching with his friends. Elton John is his favorite concert to attend, and the Dominican Republic is his number one vacation spot.